Promotional videos are a powerful tool to market your products, services, or events. We create compelling promotional videos that capture the essence of your brand, highlight your key selling points, and pique the interest of your audience. Our team combines expert storytelling techniques, creative visuals, and captivating music to produce promotional videos that leave a lasting impact.
Documentary videos offer an in-depth exploration of a particular subject or topic. Whether you want to tell the story of your brand, share your organizational journey, or highlight a social cause, our team can create captivating documentary-style videos that inform, inspire, and captivate your audience.
Explainer videos are an effective way to simplify complex ideas, products, or services. We specialize in creating engaging explainer videos that break down intricate concepts into easily digestible visuals and narratives. Our team combines concise scripting, eye-catching animations, and clear voice overs to create explainer videos that educate and engage your audience.
Live or Virtual Event Production
From planning to execution, we offer comprehensive video production services for your live or virtual events. Whether it's a corporate conference, trade show, or product launch, our team will capture every important moment, ensuring a high-quality production that showcases the energy and excitement of your event. We employ cutting-edge equipment and techniques to create engaging event videos that make a lasting impression.
Corporate videos serve as powerful marketing tools to showcase your brand, culture, and capabilities. We create professional corporate videos tailored to your specific goals, whether it's attracting investors, recruiting top talent, or building trust with your audience. Our team collaborates closely with you to understand your brand identity and create corporate videos that align with your vision and values.
Motion design videos combine animation, graphics, and visual effects to create captivating and dynamic videos. We specialize in motion design, using our expertise to add a touch of visual flair to your videos. Whether you need animated logos, kinetic typography, or vibrant visual effects, our team can transform your video content into a visually stunning masterpiece.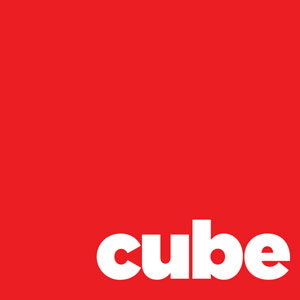 At RedCube Creative, we are dedicated to producing high-quality and engaging videos across different genres. Our team is passionate about bringing your vision to life and creating videos that leave a lasting impact on your audience. Contact us today to discuss how we can leverage the power of video production to elevate your brand.